New Student Checklist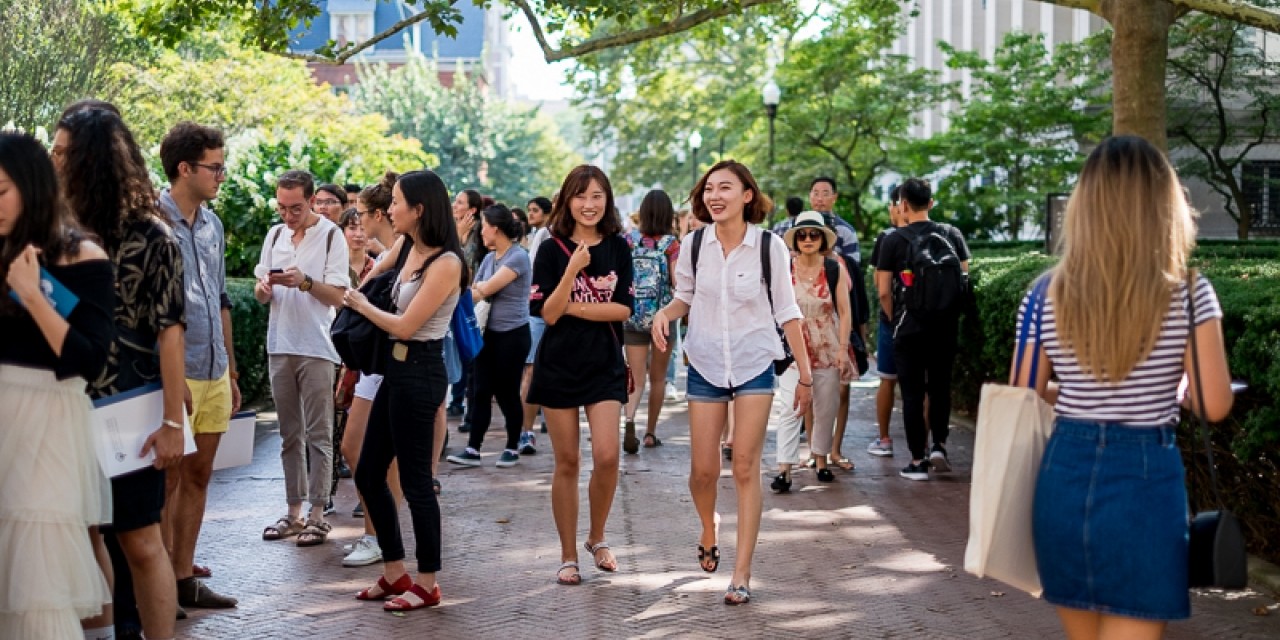 After you have accepted the offer of admission, please complete the following checklist to begin your transition to Columbia:
Your UNI (University Network ID) grants you access to a number of important functions at Columbia, including registration, billing, and email. Your designated UNI (which consists of your initials and a four-digit number) will be sent to the email address with which you applied to GSAS. UNI creation typically requires three to five business days of processing time after accepting the offer of admission. Once you receive your UNI notification email, follow these instructions to activate it.
Next, activate your Columbia email account (known as LionMail). You should check it regularly; all official correspondence from the University will be sent to your Columbia account.
To apply for housing, complete the Columbia Residential application by the deadline indicated in your letter of admission. To apply, you will first need to successfully activate your UNI.
See the Housing page for links to apartment-hunting resources and special information for PhD students and MA students.
Students must fulfill two immunization requirements at least 30 days prior to registering for classes. Students will not be able to register until the requirements are met, and late submissions will not be expedited.
You must:
To provide documentation and for more information, see the Columbia Health website.
You must submit a photo online to be used on your Columbia ID card. Instructions on picking up your ID card will be shared via email and on the GSAS website in the coming weeks.
For a transcript to be considered official, it must be provided to the GSAS Office of Admissions directly from the Registrar's Office of the sending institution. Any documents to which an applicant has had access, including transcripts uploaded as part of the application, are automatically considered unofficial. Please refer to the Final Transcript Instructions policy for submission requirements.
Columbia University requires all incoming students to complete a credentials verification process for letters of reference and all post-secondary transcripts and degrees awarded. Instructions will be sent prior to your enrollment. For detailed information, please refer to our Credentials Verification page.
Columbia GSAS has contracted with Re Vera Services to assist with the verification of your letters of recommendation. We strongly suggest that you notify your recommenders that Re Vera will be contacting them to confirm that they have submitted letters for your application.
You may be contacted by a representative from Re Vera Services if they have any questions or need your assistance in reaching your recommender. Your timely replies to any such inquiries are required as part of the credentials-verification process.
The first step in the credentials verification process requires that each enrolling student provide consent to participate in the verification process. This consent is granted by completing the Authorization and Release Form, which is administered by our contracted vendor, Re Vera Services. A link to this form will appear on the Application Status Page of the application after an applicant accepts the offer of admission.
The second step in the verification process is the completion of the Recommender Verification Form. On this form, enrolling students will be asked to provide the following information:   
Updated contact information for any of their reference providers who have changed organizations or job titles since the submission of the application.
Academic or professional email addresses for any reference providers for which the student previously provided personal or non-academic/professional addresses.
All enrolling students must provide official final transcripts from each post-secondary institution attended, even if a degree was not awarded. Transcripts must include course names and grades for all work completed.
For a transcript to be considered official, it must be sent from the Registrar's Office directly to the GSAS Office of Admissions via secure electronic delivery or as a completed WES evaluation (if applicable). Any documents to which a student has had access, including any transcripts uploaded as part of the application, are automatically considered unofficial.
Please click here to review detailed instructions for the submission of Final Official Transcripts.