The OADI Student Delegation comprises MA and PhD students who share an expressed interest in supporting diversity, inclusion, and equity within GSAS. Serving year-long appointments, delegates represent the Office of Academic Diversity and Inclusion by participating on student panels, speaking at admissions and recruitment events, promoting student activities, and leading discussions about topics related to diversity, inclusion, and equity.
Below are the delegates for the 2020-2021 academic year. Applications for 2021-2022 will be available in September 2021. Please write to us at gsas-diversity@columbia.edu with any questions.
2020-2021 Delegates
Jingbin Cao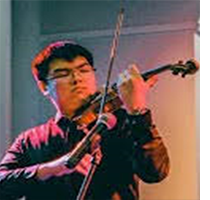 Jingbin is a master's student in Statistics at Columbia University. He received his bachelor's degree at DePauw University with a double major in Mathematics and Music. He also serves as a student representative of the MA program in Statistics at Columbia University.
As an international student from China, he has been enthusiastic about promoting diversity and introducing international cultures by organizing diverse meals and performances for domestic and international students. He is also interested in violin performance and strength training in his spare time, and he would love to discover global music cultures in New York City.
Jingbin is excited to be a Student Delegation at the Office of Academic Diversity and Inclusion, and he is looking forward to building an engaging and meaningful community that includes both domestic and international students.
Shakti Castro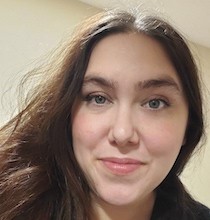 Shakti Castro is a Bronx-Born Boricua, historian, and mother. She is a doctoral student in the History department, where her research is focused on drug use, harm reduction, and activism in New York City's Puerto Rican and Latinx communities. She is interested in the intersections between criminal and public health surveillance and how Latinx drug users have been racialized and criminalized by the state. She is a member of the Executive Council of the Puerto Rican Studies Association, a member of the Diversity & Inclusion Committee of the National Council on Public History, and one of the Student of Color Representatives for the History department's Graduate History Association.
Dyala Kasim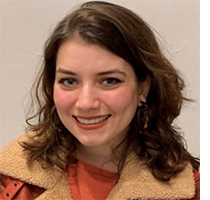 Dyala Kasim is a master's student in the American Studies program at Columbia University's Center for the Study of Ethnicity and Race (CSER). She received her bachelor's degree in English, Communication, and Writing and Rhetoric from Villanova University. At Columbia, Dyala is studying the intersection of ethnicity, race, and gender in multicultural American literature. She is focusing specifically on space and social theory within contemporary Arab American literature, examining the way these individuals utilize writing as a way to transgress boundaries and understand their own complex identities.
At Columbia, Dyala was a member of the Office of Academic Diversity and Inclusion's (OADI) Diversity Research Collective 2019-2020 Cohort, where she examined the phenomenon of white passing among Arab immigrants and Arab Americans living in the United States. She is currently an English teacher at German School Manhattan (GSM), a German-English bilingual school. There, Dyala teaches ELA, Math, and Social Studies in English to first- and second-grade students.
Dyala is grateful to OADI's Student Delegation for providing her with this opportunity because multiculturalism and education have always been extremely important in her own life. She is excited to continue to participate in OADI's events and information sessions for current and prospective Columbia students, as well as the community of greater New York City.
Dyala lives in Manhattan with her cat, Val.
Spencer Moy
Spencer is a double-degree master's student in International and World History, hailing from Chicago. Her research explores the historical trade of embroidered textiles between Austria and Nigeria from 1960 to 1984 (between years marking Nigerian independence from Britain and a major Naira devaluation). She traces the form of decolonization as articulated through the political languages of fashion and dress, contributing to larger historiographical debates in the global history of capitalism and commodity culture, material culture, and African-European trade history. She is interested in decolonization in global fashion systems, and understanding how increased historical context could improve diversity and inclusion efforts in an increasingly global corporate world.
Madison Maeve Ogletree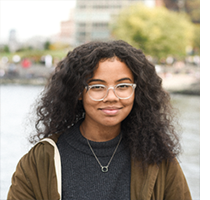 Born and raised in small-town Alabama, Madison completed her undergraduate education in her home state at Auburn University. There, she received a BA in History and a BA in English-Literature (2019). During her time at Auburn, Madison also worked as a freelance photojournalist, covering local and national news as well as sporting events. In her research, Madison examines the history of race in the nineteenth-century American South with a focus on persons of mixed ancestry. Her work foregrounds the intersections of Black, white, and Native American in the Southern Black Belt region through a legal perspective.
Brandon Perdomo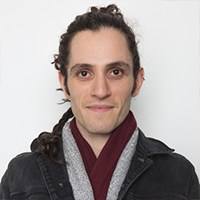 Brandon is an interdisciplinary artist from New York—and grandchild of Colombia, Honduras, and Greece—fascinated with self-reflection and alterity, which are the engines of his performances and images. Interested in contemporary politics and minorities, as well as in the intricate manners in which the body is perceived in the public sphere, he channels his aspirations towards social activism, mirroring his non-profit work in the NGO communities and time spent as an anti-bias educator, which seem to have reemerged into his more recent creative work—since behind his coherent practice lies a healthy dose of thought and research, as well as the ambition to tackle some serious philosophical questions about human existence. And, as he says, ''I share my world with others, and I need worlds to be shared with me." Brandon is an Oral History MA student.
Lucas Ramos
Lucas is a PhD student in the History Department who writes on gender, sexuality, and neofascism in Europe. He focuses on French, British, and especially the Italian homophile and liberation movements. He is interested in respectability politics in and beyond queer communities, masculinity, transnational activism, faith, sex education, and psychoanalysis. Originally from South Florida, Lucas received his AB in History from Princeton University, where he studied Creole separatist literature in Puerto Rico, city planning in Rome, and fascist propaganda in Milan. He is a graduate affiliate of the Columbia Research Initiative on Global Sexualities and president of the History Department's Graduate History Association (2020-2021). He also assisted in the development of the ongoing Guide to Best Practices in Fostering a LGBTQ+ Affirming Climate at Columbia. He has been awarded fellowships from the Ford Foundation (pre-doctoral), Mellon Mays, and the University of Notre Dame's Rome Seminar to conduct archival work in Italy and Britain. One of his translation works will appear in Figurative Fulminations: Pier Paolo Pasolini's Writing on Art and Art History (2022, Verso). He hopes that his work can make intellectual and social history accessible, intersectionalize European studies, and foster an empathetic community of diverse individuals in and out of the academy.
Maya Rodriguez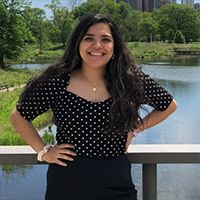 Maya Rodriguez is a master's student in the Sociology Department. A Chicago native, she holds a BA in Psychology from the University of Chicago. Her current research deals with urban social movement organizations, their social media use, and the impact of new innovations in addressing inequality. She hopes to utilize this research to highlight and connect the work of grassroots organizations to shape equitable policy implementation at the local and federal level.
Prior to coming to Columbia, she was a Campus Inclusion Fellow for UChicago, working with students and the central administration on diversity, equity, and inclusion programming and initiatives. In her spare time, she continues this work as an alumni advisor for her sorority and assists with the social media of a Chicago grassroots organization.
Brendane Tynes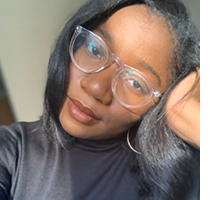 Brendane is a first-generation college graduate from Columbia, South Carolina. She received her Bachelor of Arts in Anthropology from Duke University, where her honors thesis focused on the intersections of political activism and gender-based violence in the Black student community. After graduating, she taught high school science in Charlotte, North Carolina, while working as a Student Engagement Organizer at Know Your IX, a nonprofit dedicated to ending sexual violence.
Now Brendane, a Ford Foundation Predoctoral Fellow, studies the affective responses of Black women and girls to multiple forms of violence within the Movement for Black Lives. Her research interests lie at the intersection of Black feminist cultural studies, trauma and affect studies, and anthropology. In her spare time, she dances and writes poetry. After completing her PhD, Brendane plans to become a professor and to lead community-based programs for low-income girls and non-binary youth of color who are survivors of gender-based violence.